In light of the most recent Handbook (Dec 16, 2018 version B), much of the earlier discussion about target visibility started by Garret no longer applies. According to the final-final 2018 rules, the Phoenix Nationals course was fine, or not depending on how it's interpreted. It depends on what is meant by "the sitting position". Does it mean at least one form of sitting position or does it mean any form of sitting position"?
According to the latest Handbook that I'm aware of:
"E. Targets must be clearly visible from any shooting position, or
from the designated position on Forced Position shots. However,
if natural terrain features present visibility challenges on free
position shots, the target must be clearly visible from at least

the


sitting position."
Does the second sentence override the first sentence? If so, the first sentence really only applies to forced position shots.
So it's still OK for a course to have terrain features that present visibility challenges. That's not really any different than 2017. But as long as the target is clearly visible from "the sitting position". That's different as it used to be "one shooting position". Now that one position must be "the sitting position". But "
the
sitting position" is not defined. So then it is back to being subjective.
From a sitting position, you might have a 36" or higher muzzle height: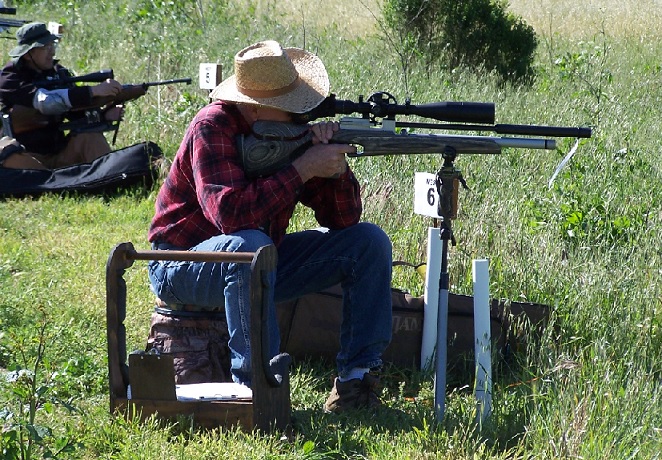 Or it might be a 12" or lower muzzle height: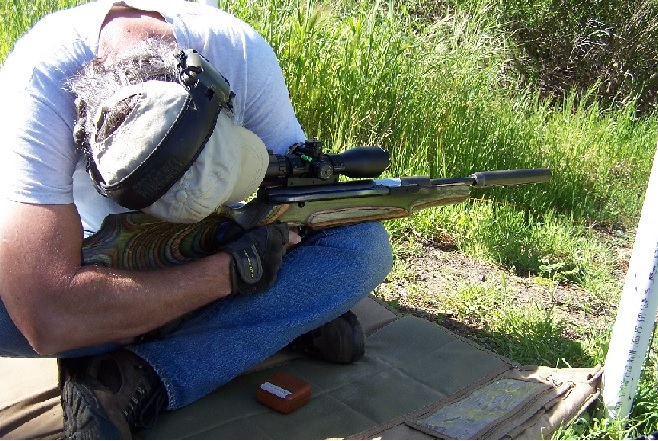 More words can be clarifying, but in this case, they aren't. The Handbook could be more concise:
"E. Forced position targets must be clearly visible from the designated position."
Free position targets must be clearly visible from
any
sitting position."
That's half the verbiage as used in the Handbook and conveys the same requirement to the shooter.
If the intent is to also provide some guidelines as to when to use terrain features, then that could be better presented as course setting guidelines for match directors.
The saving grace is that the GP match rules specify "a height of 15 inches above the ground at the firing line." That we can understand and it's concise.