Airgunners of Arizona
October 3 Match Results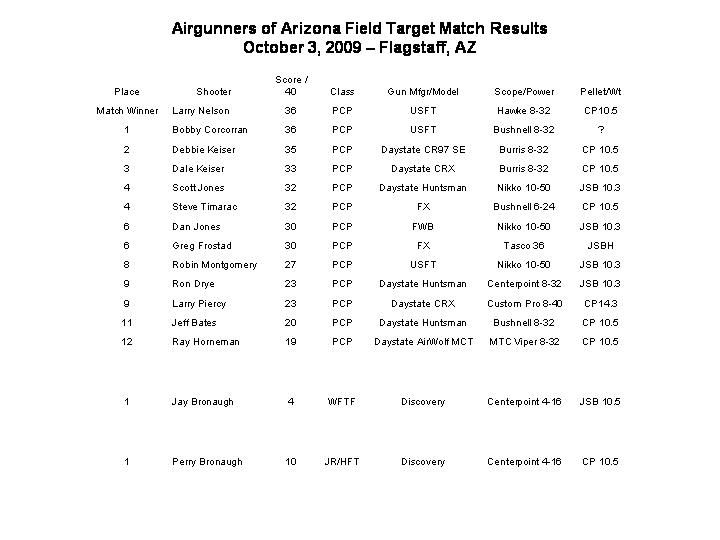 Thank you to all the shooters who came up to ranch to shoot, and to the ladies who came with them, Aline, June and Susan who helped put the meal together for the wind blown shooters and cleaned up the kitchen too. Thank you ladies, it was a fun day getting to know you all better.
As you probably can tell by this Match Report, Mark K. did not write this one, we missed you shooting with us this month Mark and appreciate the time you spend putting these reports together for all of us.
Respectfully submitted,
Bonni Jo